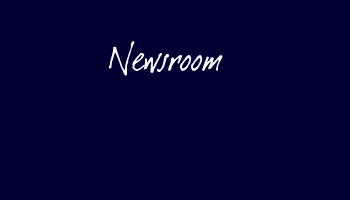 Cameron is leaving the show. The following came from Soap Opera Digest.
After four years, ALL MY CHILDREN star Cameron Mathison (Ryan) will leave the soap next month. But take heart — this isn't the last fans will see of the actor or the character. "I love my life on the show, but I'm at a time in my life where I need to try and do some other things," begins Mathison.

The actor notes that life changes weighed into his decision. "I'm getting married this summer. Vanessa [Arevalo, his fiancee] and I are going to drive cross-country. We're going to stop in Colorado and get married, and then continue on to California, where we're going to stay for a little while."

He continues, "I'm interested in trying to do some other projects, but I would love to be able to come back to the show."

Indeed, Mathison will keep one foot in Pine Valley. "This summer, I will be working on the show sporadically. I'm involved in some exciting stuff. They're leaving the door really wide open, and it will be easy for me to come back. It depends on how I'm doing out there in prime-time and film."
- My personal opinion is optimism.
Cameron Mathison will marry his model fiancee, Vanessa, this upcoming summer.
Kendall and Ryan will soon grace the cover of ABC's Soaps In Depth!
Rochelle Oliver returns in July as Kendall's adoptive mother, Alice Hart.

Once Ryan leaves, Kendall will be paired with Aidan.

Week of June 24 2002:
Trey plays on Kendall's insecurities.
Ryan leaves a reminder.
Ryan catches Kendall in a lie.
Trey considers having Kendall plead insanity.
Aidan takes Kendall's bait.
Kendall interrupts Anna's family reunion.
Ryan is suspicious of Trey.
Week of July 1 2002:
Ryan finally reaches Kendall.
Summer 2002:
Kendall and Ryan head towards happily ever after.
They're altar bound!
Kendall and Ryan plan a double wedding with Greenlee and Leo.
Soap Opera Digest's Summer Preview with Head Writer, Richard Culliton.

Though Cameron Mathison (Ryan) has announced his plans to depart AMC, he will still appear this summer. "They're altar-bound." Things look bleak for Kendall, "but it's going to be interesting. He is her salvation. Ryan could change everything for her, and how does she respond to that? Does she stay the same old Kendall or does she grab hold of a chance at being really happy?"
| Main Page |
morganrosella@hotmail.com
Ryan and Kendall are the property of Jean Dadario Burke, ABC, and All My Children. This site is in no way affiliated with All My Children, ABC, Cameron Mathison, or Alicia Minshew. It is for entertainment purposes only. Screen captures were obtained from ABC Screen Captures.