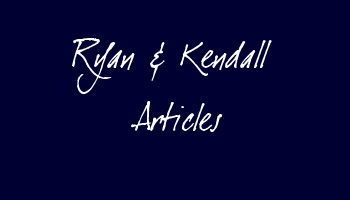 Cameron Mathison Shorts

ABC Gossip
Soap Opera Digest
February 12 2002

Cops and Robbers: Last month, Cameron Mathison appeared in an episode of ABC's cop-comedy The Job. "[The audition] conflicted with one of my many trips. I said, ĎIs there any way they can just see me on a tape from All My Children?'" There was, and Mathison booked the role of a bank robber who "meets one of the female officers in a dating service and tells her that he's in banking. In a love scene that we had later in the show, she pulled out handcuffs. He thought that she was getting all kinky..."

Soap Opera Digest
The Sweetest Thing: Emmy Preview
May 21 2002

Digest: How did people at work respond to your nomination?

Mathison: I got a lot of phone calls from producers and Judy Blye Wilson in casting. It was nice, really one of the highlights of my career/life.

Digest: What do you think of the other people in your category?

Mathison: Mark [Consuelos, Mateo] and Josh [Duhamel, Leo] are still my closest friends on the show, which is kind of hysterical. We have a good time making jokes about it, like saying weíll pick out each otherís Emmy reels. Needless to say ... theyíre excellent actors. I donít really know Paul [Leyden, Simon, ATWT]. I golfed with Benjamin Hendrickson [Hal, ATWT] once, and he seems like an interesting kind of guy.

Digest: What does your nomination mean to you?

Mathison: I wish it didnít mean as much to me as it does. But it does mean so much. I feel like, and [itís] a lot of my doing, that I got myself into a place where I was only really noted in the media, in the magazines ó yours included ó for taking my shirt off. For love scenes, fashion sense or whatever. It was driving me crazy. I worked really hard, and Iíve been studying for a while now with various people, and I was secretly hoping that Iíd be recognized. It was such a huge, huge weight lifted off when I was.

| Library | Main Page |

morganrosella@hotmail.com

Ryan and Kendall are the property of Jean Dadario Burke, ABC, and All My Children. This site is in no way affiliated with All My Children, ABC, Cameron Mathison, or Alicia Minshew. It is for entertainment purposes only. Screen captures were obtained from ABC Screen Captures.